Episodes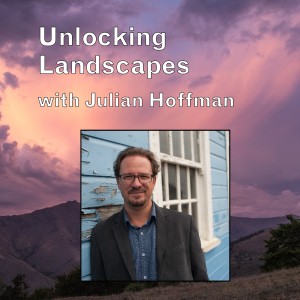 Monday Apr 05, 2021
Monday Apr 05, 2021
This is part one of two episodes with author Julian Hoffman. This episode focuses on Julian's life in northern Greece where he encounters European brown bears in his day to day life. We also discuss the local accents of wrens(!), particularly Liverpudlian wrens.

Julian has published two books. In 2012 The Small Heart of Things was published and in 2019 it was followed by Irreplaceable: The Fight to Save Our Wild Places. 
I'm a big fan of both of these books. Julian does that rare thing for a nature writer and centres communities within the landscape. Irreplaceable is a great example of this, with Julian writing about local people the world over battling to save special places, habitats and species. 
Irreplaceable was the Highly Commended Finalist for the 2020 Wainwright Prize for Writing on Global Conservation
Julian details how he came to live in Prespa, how he became a writer there after working with his wife as a market gardener, toiling away in the open fields growing fruit and vegetables, and getting to know the locals.
Thanks so much for bearing with us and I hope you enjoy the episode.
Links
Julian Hoffman: https://julian-hoffman.com/
Twitter: https://twitter.com/JulianHoffman
The Wren Boys: https://www.ouririshheritage.org/content/archive/topics/miscellaneous/the-wren-boys
Unlocking Landscapes Twitter: https://twitter.com/UnlockLand
Homepage: https://www.unlockinglandscapes.com/